Annapolis Pride Media Resources
Annapolis Pride Press Releases:
Please find our media kit below with information about the 2022 Annapolis Pride Parade & Festival. The information and branding below may only be used to promote and cover the event. For other usage please contact for permission: info@annapolispride.org
For media inquires, please contact: info@annapolispride.org.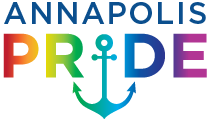 CELEBRATE. ENGAGE. UNITE.