Leslie Anderson
(they/them/first name)
Leslie is a certified project manager and Agile practitioner with more than 20 years of professional leadership, strategy, management, programming, and analysis experience in the private and public sector arenas of eCommerce, defense contracting, civilian government, human resources, health care, tax administration, and construction project management.
Currently a Technical Advisor/IT Project Manager for the Federal Government, Leslie is a Project Management Institute Project Management Professional (PMI-PMP), Agile Certified Professional (PMI-ACP), and a Lean Six Sigma Green Belt. They have a Master's Degree in Computer Science from Johns Hopkins University and a double-major Bachelor's degree in Mathematics and Computer Science from Goucher College. Leslie has received various performance and team-building awards for her work on enterprise business technical projects.
A founding board member of Annapolis Pride and Vice President of the Annapolis/Anne Arundel County Chapter of PFLAG, Leslie lives in Gambrills, Maryland, with their husband and two cats.  Their 23-year-old keeps in touch from New York City.
Leslie enjoys travel, fine food, and friendships, including those they have made in the LGBTQ+ community. Leslie is a voracious reader of books.
Smith Broadwell
(they/them)
Smith Broadwell (they/them), MDiv, MSW, LCSW-C, is a psychotherapist in Annapolis, MD, and owner of Tuning In Wellness, a therapy practice committed to affirming mental health services for children, adolescents, and adults. They studied studio art and psychology at Washington College in Chestertown, MD. Then they completed Masters degrees in Divinity and Social Work at Boston University, specializing in Religion and Conflict Transformation and Social Work with Groups.
With a broad background in traumatic stress, expressive arts, and theology, Smith is drawn to what we learn and unlearn about ourselves in life's roughest moments and the sense we make out of it all. They practice a holistic, intersectional, person-centered approach while clients explore their struggles, hopes, identities, and beyond. Smith says working with LGBTQIA+ folks and their important people, neurodivergence, and groups pushing back against systems that have told them who, how, what, and why they should be anything other than who they are is one of the adventures that has most deeply shaped how they show up in the world.
They are raising two gorgeous children with a gorgeous partner, they are never not listening to Brandi Carlile or Jake Wesley Rogers, and whatever crafty/artsy hobby they are working on at any given time becomes their whole personality.
Molly Estabrook
(she/her)
Molly Estabrook is a California native who has always been all about the kids. She has two fabulous kids who have recently moved out of the house to be adults. Molly has taught preschool, Sunday School, advised Youth Groups, and led field trips wearing Colonial garb.  After attending PFLAG meetings online, Molly started facilitating the parents' meetings once they returned to in-person status. Since then, she has spoken at the Annapolis Pride Legislative Breakfast and the Almost 7:30 Friday Morning Democratic Breakfast Club about parenting a queer child in the current climate. It was an all-time honor to serve as the Grand Marshall for the 2022 Annapolis Pride celebration! 
Molly is adjusting to life with her newly retired husband. She enjoys painting, drawing, and staring at art. You can find her happily serving coffee at Oscar's these days.
Josh Falk
(he/him)
Josh Falk is a lifelong Annapolitan and has spent his career focused on conservation, education, and social change. He currently works as a consultant, assisting non-profit organizations in capacity building, fundraising, board governance, and strategic planning.  Previously, he was the Program Manager for the Cities Connecting Children to Nature at the National League of Cities. This initiative assists local officials across the country to create abundant access to nature for the benefit of the children and families in their cities by working with city leaders. Prior to that, he worked at the National Wildlife Federation, managing all programs and policies focused on getting kids and families outside, including the Great American Campout, launching the Green Hour and 20 Million Kids Outdoors Campaigns. Additionally, Josh was a program manager at the National Environmental Education Foundation (NEEF). In this role, he coordinated a national partnership between NEEF, the National Park Service, and the Department of Education, connecting tribal youth to public lands, with a particular focus on citizen science that connects kids to nature. 
Josh also spent four years living on and running a residential environmental education program In the Chesapeake Bay, on Smith Island, the only offshore-inhabited island in Maryland. He holds a degree in Anthropology from Drew University and a Master's in Leadership and Management from the McDonough School of Business at Georgetown University. When not at work, you can find Josh paddling or mountain biking with his sons, Finn and Jackson, and his wife, Hilary.
Dr. Tonii Gedin, RN, DNP
(she/her)
Dr. Tonii Gedin joined the Anne Arundel County Department of Health in May 2020 and was appointed as Health Officer in July 2023. Prior to her appointment, she served as Deputy Health Officer of Public Health. Tonii has served as an influential leader, strategically advancing health equity through clinical, operational, patient experience, and community partnership improvement for all residents of Anne Arundel County. She brings 16 years of experience
providing strategies for population health, patient care, performance improvement, leadership, risk management, data analysis, compliance implementations, and contract negotiations.
Eliminating health disparities has been the driving force behind her work. She started her nursing career as an ICU nurse and noticed a disconnect between how sick people were and how sick they or their families thought they were. Hoping to make an impact on this disparity, Tonii made the decision to transition to the other side of the care spectrum into population health. She worked in Baltimore City for ten years with Federally Qualified Health Centers (FQHC), Baltimore Medical Systems and Health for the Homeless as the Chief Quality Officer. Her workhas focused on improving health outcomes, quality, and the safety of those she served. She believes that everyone deserves access to high-quality health care. Tonii thinks the health care system must fundamentally change to meet people where they are and remove barriers to care.
Tonii received her bachelor's in nursing from North Carolina Agricultural and Technical State University, in Greensboro, North Carolina. She holds a master's degree in community and public health nursing and a doctorate in nursing practice from the University of Maryland. Tonii is from Gibsonville, North Carolina, and has been a resident of Maryland for 13 years.
Lawrie Hollingsworth
(she/her)
Lawrie Hollingsworth Is an electrical engineer who owns several businesses in the field of engineering and business consulting, active both locally and nationally. She has been a member of the Board of Directors of Maryland Women in Technology, a nonprofit sponsoring girls and women in engineering, science, and technology. She has also been a member of the Chesapeake Regional Tech Council, a local organization sponsoring area technology companies, a member of the Board of Trustees of The Appraisal Foundation, a Washington, DC, nonprofit that is the standard setter for the appraisal profession and liaison with Congress. 
She has served In a number of volunteer situations over the years, including a Baltimore organization supporting LGBT homeless youth, and volunteered for an assortment of Pride Parade and activities and LGBT outreach for Unity by the Bay Church. 
She and her wife and partner of 29 years, Karyn, have three sons. She is a strong advocate for fair treatment, recognition, and support for the LGBT community.
Delegate Dana Jones
(she/her)
Dana Jones was born and raised in Cumberland, Maryland, and attended Towson University, where she graduated in 1998 with a Bachelor of Science in Sociology. Before joining the Maryland Legislature, Dana spent 23 years working with elected officials, including serving as a Legislative Assistant to then-Congressman Benjamin Cardin (MD-3) on Capitol Hill, as a Senior Researcher at the Democratic Congressional Campaign Committee, Senior staff at EMILY's List and partner in her own national consulting firm. 
 In 2020, just days after a statewide stay-at-home order was issued due to the COVID-19 pandemic, Dana was chosen by the Anne Arundel County Democratic Central Committee and appointed by Governor Larry Hogan to represent District 30A in the Maryland General Assembly. Immediately following her appointment, Dana began the hands-on work needed to help her constituents get through the global COVID-19 pandemic. This included handing out much-needed supplies at distributions throughout the district, assisting constituents to get their Unemployment Insurance and SNAP benefits, and working with local officials to bring broadband access to students who need it. In the fall of 2021, when an EF-2 tornado and historic flooding hit her district, she worked relentlessly alongside her colleagues to ensure that her most vulnerable residents were not left behind and had access to much-needed relief from the State. Constituent services continue to be a main priority for her and her staff. 
 Dana currently serves on the Appropriations Committee, where she is the Vice Chair of the Health and Social Services Subcommittee, and a member of the Oversight Committee on Pensions. Additionally, she was selected by Speaker Adrienne Jones to serve on the Joint Committee on Administrative, Executive, and Legislative Review during the 2023 Session. The Committee reviews proposed State agency regulations, as well as alleged failures of State officers, to ensure compliance with Maryland statute or constitutional law. 
​She and her family are active with numerous local community organizations here in Annapolis & Anne Arundel County, and most weekends can be found volunteering or at a youth sports event for their son with their puppy, Annie Chesapeake.
Mihee Kim-Kort
(she/her)
Mihee Kim-Kort is a Presbyterian minister and has been serving with her spouse as co-pastors of First Presbyterian Church in Annapolis, MD, since 2020. She has served as Associate Pastor for United Presbyterian Church in Flanders, NJ (2005-2006) and College Hill Presbyterian Church in Easton, PA (2006-2011), and as co-founder and director of the UKirk Campus Ministry program at Indiana University (2012-2017). She earned a Master of Divinity ('04) and Master of Theology ('08) from Princeton Theological Seminary and a B.A. in English Literature and Religious Studies from the University of Colorado. She is currently a doctoral candidate in Religious Studies at Indiana University. Her writing and commentary can be found in the New York Times, TIME, BBC World Service, USA Today, Huffington Post, Christian Century, On Being, Sojourners, Faith and Leadership, The Revealer, and Religion Dispatches. In 2021, she was named one of the Center for American Progress's "21 Faith Leaders to Watch." In Annapolis, she serves on the board of STAIR Annapolis, an organization that focuses on literacy for second graders.
Brie Kreutzfeldt
(she/her)
Brie is a technical project manager with over 15 years of experience. As an Agile expert, she has extensive training in many types of planning, implementation, and support processes. Her primary focus has been software integration for medical records systems, and she is also an Air Force veteran who served as a Cyber Warfare officer for eight years on active duty before she finally decided to call Annapolis her forever home.
Currently, Brie is an Integrated Technology Owner for Oracle Health, USA, and specializes in the support and implementation of bedside medical devices and communications software for hospitals around the country. She has a Master's Degree in Intelligence Studies and Computer Security from American Military University, as well as a Bachelor's in Telecommunication, Digital Media Arts and Technology from Michigan State University. She holds multiple professional
certificates in the fields of medical technology, project management, cyber security, and computer science.
Brie is currently surviving on the Annapolis Pride Advisory Committee and lives near Quiet Waters Park with her two cats, Koopa and Yoshi. She loves spending time at local sports events, wine tasting, and anything related to science fiction. An avid reader, she loves to boast of averaging more than 50 books per year- the vast majority digitally rented from our very own Hillsmere Library.
Booth Kyle
(he/him)
Booth Kyle has served as Head of School at Indian Creek School, a PreK- 12 independent school in Crownsville, since 2019.
He has worked in Education for 29 years. Prior to moving to Annapolis, Booth was the Associate Head of School at Lakeside School in Seattle, Washington. He holds a B.A. in U.S. History from Connecticut College, where he was a four-year letter winner in crew, and earned a Masters in Education degree from Boston University. In addition to his work, he has served on the Boards of the Brooks School (MA), The Enrollment Management Association, and the George Pocock Rowing Foundation.
Booth and his wife, Colleen, have two children: Aidan and Devin. The Kyles are dog lovers who enjoy gardening and being outdoors. Boston sports teams are also popular in the Kyle household.
Hilarey Leonard
(she/her)
Hilarey began her professional career producing television shows for cable networks like Discovery, National Geographic, and HGTV. Throughout her life, she had always enjoyed working in restaurants between jobs and while in school, so when she met her husband, Brian, they realized they shared a passion for entertaining. They opened their first bar, Lost & Found, in Shaw, DC, in 2014, their second, Free State, in Chinatown, DC, in 2017, and their newest location, Leo restaurant in Annapolis, in 2023. Hilarey handles private and special events, web and social media marketing, and community outreach for the businesses. Hilarey is also a Sommelier and curates the wine programs at all locations. She is a proud mom of son, Quentin, and enjoys volunteering, and making connections in her community.
Jenny Llamas
(she/her)
An active volunteer since high school, Jenny Llamas (she/her), a transgender woman originally from Mexico, is committed to community involvement and social activism. Previously, Jenny worked in the advocacy space for Latino immigrants' rights at Casa de Maryland, and later volunteered for various LGBTQ+ organizations in Washington, D.C. She now commits her time and efforts as the Chair and founder of Orgullo Latino Annapolis (Annapolis Latino Pride).
Eric Lund
(he/him)
Eric first moved to the Annapolis area in 1986, fresh out of high school, and knew he had found his permanent home. He has been active in local Annapolis theater since then, working in many facets, including directing, acting, lighting design, and stage managing for the Annapolis Symphony.
It was at a local theater where he met his husband. The two of them became part of the California eighteen thousand that were married during the brief five months between June and November of 2008 when California began issuing marriage licenses to same-sex couples before Proposition 8 stopped the state and left all the couples in legal limbo. This helped spur Eric's desire to get involved in advocacy for diversity and equality. He worked with the Unitarian-Universalist advocacy group in support of marriage equality and helped as a past cultural diversity trainer for new hires at the University of Maryland Medical System. He was one of the founding board members of Annapolis Pride and is honored to help the dedicated people of Annapolis Pride continue to build and strengthen the presence of the LGBTQ+ community in Annapolis and Maryland.
When not helping to bring pride to Annapolis, Eric works as a software engineer for the Baltimore Shock Trauma Center research department, designing and maintaining the hospital's customs research software.
Captain Amy Miguez
(she/her)
Amy Miguez (she/her) is a Captain with the Annapolis Police Department. She was born into an Air Force family in Okinawa, Japan. After moving several times throughout her childhood, she ended up in Maryland, completing high school in Anne Arundel County. After high school, she attended St. John's College in Annapolis for one year before taking a break from school. In 2000, she began working at the Annapolis Police Department, first as a police communications officer and, in 2002, as a police officer.
Capt. Miguez later obtained her undergraduate degree from the University of Maryland University College, now University of Maryland Global Campus. She recently returned to school to work on a master's degree in Police Leadership and Administration with the University of Maryland College Park. She has been assigned to patrol, the Intelligence Unit, the Community Services Unit and served as the department's Public Information Officer for many years. She currently oversees the Community Outreach Division.
Capt. Miguez was named the department's first LGBTQ+ liaison in 2018. A key motivator in naming someone to the liaison position was the formation of Annapolis Pride.
William F. Rowel
(he/him)
William F. Rowel is a native Marylander, raised in the historic African American enclave of Mulberry Hill in greater Annapolis, and a product of Anne Arundel County public schools and Howard University, in Washington, D.C. As Senior Adviser to the Mayor in the City of Annapolis since 2017, William focuses on high-level policy, community engagement, and public relations, while centering race equity and with the goal of increasing capacity and inclusion in populations historically marginalized and disconnected from governmental affairs.
 In 2016, he was named a "Person to Watch" by the Capital Gazette newspaper for his work on social, political, and economic reform in Annapolis and Anne Arundel County and was a member of the D30 Board. He worked briefly on bail reform at the Maryland Office of the Public Defender, and at the American Civil Liberties Union of Maryland. William has been active in PRIDE Annapolis since its inception and has proudly served as the LGBTQIA+ Liaison for the City of Annapolis for several years.
 His unwavering commitment to inclusive governance and social/institutional justice is evidenced by his policy work with the Caucus of African-American Leaders, NAACP, Future History Now, Maryland Commission on African American History and Culture, Johns Hopkins Center for Gun Policy and Research, and countless other organizations. William is also a "Know Your Rights" trainer for the ACLU of Maryland, a youth mentor for numerous Annapolis area non-profit organizations, and a published writer, public speaker, moderator, and convener. 
Corporal Katelynn Stanley
(she/her)
Corporal Katelynn Stanley is a seven-year veteran of the Anne Arundel County Police Department. Her primary duties include traffic safety enforcement and education in Southern Anne Arundel County. Corporal Stanley is also the Anne Arundel County Police Department's LGBTQ+ liaison. She has held this position for the last three years. During her time as the liaison, Corporal Stanley has participated in numerous community events and has provided LGBTQ+-related training to her agency. In her role as the LGBTQ+ liaison, Corporal Stanley is responsible for acting as a point of contact for LGBTQ community members for anything police related, a resource to police department members for training and education, and more. Corporal Stanley's goal is to continue building a trusting relationship between the LGBTQ+ community and law enforcement.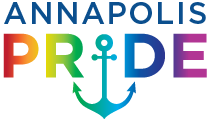 CELEBRATE. ENGAGE. UNITE.