Listen. Learn. Amplify black voices.
Can we help amplify your voice or share a resource? Email: info@annapolispride.org
DONATE:
Donate to support local LGBTQ+ groups that provide on the ground resources for transgender and queer BIPOC.
READ:
Excellent books on race and culture:
Combating Racism reading list available at the Anne Arundel County Public Library
The New Jim Crow by Michelle Alexander
White Fragility by Robin DiAngelo
How To Be AntiRacist by Ibram X Kendi
White Rage by Carol Anderson
So You Want To Talk About Race by Ijeoma Oluo
LISTEN (via Rising Tide Society):
Why I'm No Longer Talking To White People About Race, Reni Eddo-Lodge, Guardian
1619, New York Times
What You Can Do About Racism, The Business Life and Joy Podcast with Shunta Grant
Real Talk With Tamera
Seeing White, Seen On Radio
WRITE:
Your local and state policy makers (openstates.org) and suggest these initiatives (via Jay Warren).
1. A national database of police that have been fired for misconduct, preventing them from being re-hired in another city or state. This is how we currently keep doctors who have malpractice claims accountable.
2. An independent committee that investigates all deaths by police. This committee would exist outside of the local police departments to remain unbiased.
3. An HR division dedicated to monitoring police officers social media and online activity. This division would scrub police candidates' online activity during the hiring process as well as continue monitoring for as long as the officer is employed by that department.
4. A Bachelor's degree requirement to be hired as a police officer. Officers that do not currently hold a degree should receive advanced training in order to remain qualified.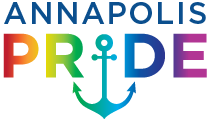 CELEBRATE. ENGAGE. UNITE.