Pride Inside & Out Program
Introduction
Jeremy Browning (he/him), Chair of Annapolis Pride

Leslie Anderson (they/them), Chair of Parade & Festival Planning Committee, Annapolis Pride Board Member
Pride Inside & Out: Annapolis Pride 2020 Grand Marshal 
Proclamation from the City of Annapolis Mayor's Office
Mayor Gavin Buckley (he/him)
Meet the new LGBTQ+ Liaison for the City of Annapolis
William Rowel (he/him), Sr. Advisor/Community Relations Specialist & LGBTQ+ Liaison 
Proclamation from Anne Arundel County Executive
County Executive Steuart Pittman (he/him)
Panel Discussion on Racism, Transphobia, Homophobia, and Hate
Moderator
Chris Haley (he/him), Archivist, Actor, Writer
Panel 
Bishop Craig Coates (he/him), Fresh Start Church

DaJuan Gay (he/him), Alderperson for City of Annapolis

Kyree Stinson (she/her), Local leader for Black Lives Matter

Lee Blinder (they/them), Trans Maryland (formerly Trans Healthcare MD)

Leslie Anderson (they/them) Annapolis Pride/PFLAG Annapolis and AACo./Anne Arundel Public Library Board of Trustees)
Closing – Call to Action 
Bios
Skip Auld (he/him), CEO, Anne Arundel County Public Library
Pride Inside & Out: Annapolis Pride 2020 Grand Marshal 
Skip Auld, MSLS, has been working in public and academic libraries across the East Coast for more than 40 years.
Mr. Auld is Chief Executive Officer of the Anne Arundel County Public Library, a position he has held since 2010. Serving the 579,000 residents of the county, he manages a $28 million budget, 16 branch libraries and a headquarters operation employing more than 300 full-time staff. Mr. Auld successfully negotiated the funding of new libraries in Annapolis and Riviera Beach which are currently in design and scheduled in open in 2019 and 2020 respectively. Also, a new library in Glen Burnie is in the County's Capital Improvement Program, with design funds available starting in July 2023.
Under his leadership, the library system developed two successive comprehensive strategic plans, the most recent called STRATEGY 2022: Navigating innovations in service and success, with these goals:
        Better Collections, Better Access

        Thriving Minds

        Tailored Services

        Entrepreneurial Staff

        Effective Partnerships
Prior to his tenure in Anne Arundel County, Mr. Auld served as director of the Durham County Library in Durham, North Carolina, assistant director of the Chesterfield County Public Library in Chesterfield, Virginia and branch manager of the Carroll County Public Library in Westminster, Maryland. He also served in positions of increasing responsibility at the Public Library of Charlotte & Mecklenburg County. He began his library career at Duke University.
Mr. Auld holds a Master of Science in Library Science from the University of North Carolina and a Certificate in Public Management from Virginia Commonwealth University. He received a Bachelor of Arts from Davidson College. 
He is the recipient of the Distinguished Alumni Award from the School of Information & Library Science at the University of North Carolina and the Joey Rodger Award for Library Leadership from the Urban Libraries Council.
Mr. Auld and his wife Noreen currently reside in Davidsonville, Maryland and the couple have two adult children, Patrick and Stephanie.
Chris Haley (he/him)
Panel Moderator
Director of Research for the Study of the Legacy of Slavery in Maryland at the Maryland State Archives and Director of the Utopia Film Festival in Prince George's County. Additionally, he has served on the following boards: Annapolis Film Festival, Kunta Kinte-Alex Haley Foundation, Historic London Town Foundation, Jake Savage Foundation and the Annapolis Arts Alliance Foundation. His script for the 2004 The RECONCILIATION WALK for SLAVERY and PENITENCE held in Annapolis on September 29 helped garner the Maryland Tourism Council Global Marketing Award for the Kunta Kinte-Alex Haley Foundation. He has spoken on genealogy, African American history and self-empowerment on many occasions including: the 2002 African American Genealogical Conference in Los Angeles, California, the 2000 Millennium of Ethiopia Celebration in Washington, DC, the 2008 and 2007 Federation of Genealogical Societies Conventions,  the 2013 Texas Library Association, the 2014 Afro American Historical & Genealogical Society in Nashville, Tennessee, 2014 Presidents' Day Address in the Maryland Old House of Delegates Chamber and at the 2016 International Roots Festival in The Gambia. The story of his DNA test that resulted in his discovery and reunion with relatives from the British Isles in 2009 was covered by innumerable news outlets including USA Today and the Huffington Post.
Panelist Bios
Bishop Craig Coates, PhD (he/him)
As the primary teaching pastor, Dr. Coates has a passion for carefully unpacking the truths of Scripture. With over 26 years of Pastoring experience, he brings the message in ways that make you laugh, cry and more importantly reflect.  Dr. Coates' passion is worship (having over 35 years as a musician and clinician) and church growth/development. He lectures around the country, instructing Pastors, Bishops and church leaders on the principles of church life and abundance through his consulting firm Growth Matters LLC. He and his wife, Sheree reside in Annapolis, MD. along with their two children, Olivia and Ian.
DaJuan Gay (he/him)
Alderman Ward 6, City of Annapolis
DaJuan Gay and his family moved to Annapolis when he was in sixth grade. His early years were chaotic, but at the Annapolis Boys & Girls Club, he was introduced to a male mentor who helped him find and grow into leadership roles. The experiences he had as a member and later, as a junior staff counselor, instilled in him the need to contribute to his community. He focused on residents who had a need, especially those whose lives were as similarly challenged as his had been in his youth
Alderman Gay is a graduate of Annapolis High School (Class of 2015). During his time as a Panther, he lettered in track and learned the importance of hard work. He served as a two-term Class President (junior and senior years). As president, he worked toward the goals of inclusion, community awareness and academic excellence.
Alderman Gay studies Criminal Justice at the University of Maryland Eastern Shore where he is expected to earn his Bachelor's Degree in December 2019.
After an unsuccessful run at the Ward Six seat in 2017, at age 19, Alderman Gay returned to the campaign trail when then-Alderwoman Shaneka Henson was appointed to the House of Delegates seat of the late Speaker Mike Busch.
Alderman Gay has been a member of several campaign teams, and was a volunteer on Mayor Gavin Buckley's transition team. He was also a Maryland General Assembly intern and he served as president of the Anne Arundel County Youth NAACP.
In 2019, Alderman Gay won a write-in campaign at age 22 to become the youngest City Council member in the history of the City of Annapolis.
Kyree Stinson (she/her), Local leader for Black Lives Matter
2018 Graduate of Annapolis High School, Currently studying social work at AACC, recipient of the 43rd Annual NAACP Freedom Fund Banquet Youth High School Award, and member of Light of the World Family Ministries, Kyree most recently organized a Black Lives Matter protest march earlier this month.
Lee Blinder (they/them), Trans Maryland (formerly Trans Healthcare MD)
Lee is the executive director and co-founder of Trans Maryland (formerly Trans Healthcare MD). They were born in Washington DC, and raised in Montgomery County Maryland. Trans Maryland runs the only Name and Gender Marker change program for adults in Maryland that offers full coverage of all associated costs for name change with peer support through the process of changing all documentation (certain costs above $1000 may require external referral). Trans Maryland also runs a weekly digital trans support group with trans community facilitators. We co-founded the Maryland Trans Resilience Conference in 2019, and support grassroots trans leadership and community power building statewide. Lee also facilitates trans training for governmental, healthcare, and private companies with a focus on inclusion of nonbinary and third+ gender persons. Trans Maryland was honored to lead a statewide coalition to pass the X ID bill (that includes self-attestation for gender) that went into effect in Maryland in October 2019 and provides the first legal recognition for third+ gender persons in the state. This past spring we also passed 2 bills protecting trans Marylanders in healthcare, hospitals, doctor's offices, and in insurance, ensuring that hard fought access for our community remains legally protected while noting that significant barriers to care exist in the medical systems related to anti-Blackness and anti-Indigenous structures, including impacting those who are undocumented. 
Leslie Anderson (they/them, first name) Annapolis Pride/PFLAG Annapolis and AACo., Anne Arundel County Board of Trustees
Leslie has been a board member of Annapolis Pride since its founding, is currently the Annapolis Pride and Festival 2020 Committee Chairis a founding member, Vice President, and web administrator of the PFLAG Annapolis/Anne Arundel County Chapter, as well as a member of the Anne Arundel County Public Library Board of Trustees. 
Leslie lives in Gambrills, Maryland with their husband and their college student, who is attending New York University. 
Leslie has enjoyed a successful 30+-year career in both the public and private sectors as an award-winning contributor and leader in Computer Science, Management, and Strategy and has worked in Defense Contracting, E-Commerce, Web Hosting, Finance, and Construction IT.  She currently works full-time as a Solutions Architect, leading a team to automate processes using computer cloud-based technologies, like SharePoint.  
Their strengths, which Leslie works diligently to pay forward, are team and alliance building toward common visions.  Leslie earned a double-major Bachelor of Arts degree from Goucher College in Mathematics and Computer Science, a Masters Degree in Computer Science from Johns Hopkins University, and is a certified Project Management Professional, Agile Certified Professional, and Certified Scrum Master.  
Leslie enjoys both mentoring and learning from people with different backgrounds, experiences, worldviews, etc. and realizes each, some, or all of those aspects can define diversity and become jumping-off points for sympathy and empathy.
Leslie is a voracious reader of books, loves to travel, and is always plotting, "What if?" along with the ways they can make them happen. .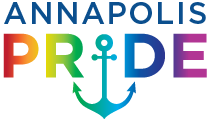 CELEBRATE. ENGAGE. UNITE.