Anthony Brown Maryland Attorney General (Democrat)
1. The Trevor Project National Survey on LGBTQIA+ Youth Mental Health 2021 surveyed nearly 35,000 LGBTQ youth ages 13-24 across the United States. Among the key findings of the survey:
42% of LGBTQ youth seriously considered attempting suicide in the past year, including more than half of transgender and nonbinary youth.
12% of white youth attempted suicide compared to 31% of Native/Indigenous youth, 21% of Black youth, 21% of multiracial youth, 18% of Latinx youth, and 12% of Asian/Pacific Islander youth.
How would you support our LGBTQIA+ youth and specifically BIPOC and transgender and nonbinary youth?
Every person deserves to live authentically no matter who they are, who they love or how they identify. I'm the proud father of a trans son, and I understand the importance of leadership at every level ready to fight for LGBTQIA+ rights. Despite the progress we've made toward equality and equity over the last several years, too many barriers still exist for our LGBTQ+ neighbors – in health care and housing, in opportunity and education, and in policing and the criminal justice system. I'm running for Attorney General to tear down these barriers for all Marylanders.
With the Supreme Court's latest ruling overturning Americans' right to privacy and efforts already underway in states to further curtail the rights of LGBTQ+ Americans, particularly the trans community, we need leaders with experience on the frontlines of these fights. I'll bring my decades of experience as a lawyer, legislator, and executive to not only defend LGBTQ+ Marylanders' rights in court but push forward real change in Annapolis. I'll strongly push back against discrimination throughout our state and work alongside local advocates to ensure justice and resources are carried out equitably.
The right of individuals to make their own health care choices, in reproductive and gender-affirming care, is critical. We need to defend this right and remove barriers. I'll fight to ensure Maryland remains a haven for transgender and LGBTQIA+ people seeking healthcare or fleeing discrimination. I'll champion protections and advocate for the expansion of support services, especially for populations that are too often overlooked, underserved, and overburdened.
True allyship must go beyond words and acknowledgment and include action. That's what I've done all my life, and what I'll continue to do as Maryland's next Attorney General.
2. On June 16, 2021, the Anne Arundel County Public School Board passed the Safe and Inclusive Environments for LGBTQIA+ Students, a comprehensive policy that prohibits discrimination and harassment based on sex, sexual orientation, gender identity, or gender expression.
The policy states support for the right of any student to be addressed by a name and pronoun that correspond to the student's gender identity. Additionally, the policy supports the right of any student to use school facilities that correspond with gender identity in which the student identifies.
Please discuss the importance of the adoption of policies in schools that respect student gender identification, including consideration of reasonable and respectful accommodation in regard to facilities.
As I stated in my previous answer, I was part of the Board of Education when the first guidelines for transgender students were adopted in 2016. We were the first school system in the state of Maryland to issue such inclusive guidelines. In 2021, the current BOE passed a comprehensive policy that endorsed and expanded on those guidelines. I authored a column in the Capital Gazette, signed by a number of my former colleagues, endorsing the policy's passage.
Students learn best when they feel safe and supported at school. Implementing inclusive policies that recognize and affirm students' identities is the right thing to do for our kids and is vital to fostering a quality learning environment where everyone can thrive. A student's gender identity is deeply personal, deserving of respect, and should not hold them back from participating in all that our education system has to offer.
3. Some school boards around the country are facing calls from conservative groups to ban LGBTQIA+-representative books and Pride flags. What is your opinion of such requests and what role do you think parents and school boards play in determining curriculum, library content, and teachers' ability to support LGBTQIA+ youth?
I am against banning of books. I look at "problematic" books as an opportunity to discuss challenging topics with my children and help them develop their own positions and values. The school system and the public library both have detailed guidelines for approving books and curriculum. I trust these experts to make decisions that are inclusive of ALL students. Our schools and libraries cannot be curtailed in their missions by a handful of ill-informed parents. My hope is that our school board will stand firm on allowing the education experts to make these decisions without political meddling.
4. How have you advocated for the LGBTQIA+ community and supported inclusion for the LGBTQIA+ community in the past? Please be specific.
LGBTQIA+ rights and youth are under attack not just in more conservative states, but also right here in Maryland. Pride flags are about identity and shouldn't be hidden. They are a symbol of love, safety, acceptance, and living in your truth. That inclusivity is essential to the mission of our schools that every child, no matter who they are, deserves a world-class education where they feel supported. As Attorney General, I'll be a champion for the representation that LGBTQIA+ youth deserve both in and out of the classroom.
5. It has been well documented that LGBTQIA+ people face health disparities linked to societal stigma, discrimination, and lack of access to quality health care. How have you advocated to reduce LGBTQIA+ health disparities? Explain if you have not and what you intend to do in the future to improve the health of LGBTQIA+ people in Annapolis and/or the State.
Throughout my decades in public service, I've worked to champion the rights and protections LGBTQ+ Americans need and deserve. I was an early and ardent supporter of Maryland's efforts to pass marriage equality – both getting the law passed in the General Assembly and successfully defending it at the ballot box. In Congress, I'm an original cosponsor of the Equality Act to prohibit discrimination based on sex, sexual orientation, and gender identity. When former President Trump enacted his bigoted ban on trans-Americans from serving in our military, I spoke out and fought back. For years, I led efforts, alongside my colleagues, to reverse this policy and further expand protections for LGBTQ+ servicemembers which President Biden has since enacted.
6. How do you support improving police transparency and accountability?
Law enforcement plays a key role in keeping our communities safe and combating violent crime in our neighborhoods. We must have trust between law enforcement and the community which means accountability.
I was a lead sponsor of the George Floyd Justice in Policing Act which would make major, needed reforms to policing across the country. This legislation would establish a national framework to combat racial profiling by law enforcement at all levels, ban chokeholds and no-knock warrants, require body cameras, and seek to change policing culture by building on President Obama's Taskforce for 21st Century Policing. Maryland has been able to pass some of these reforms at the state level, but a key issue included in the George Floyd Justice in Policing Act that still must be addressed is pattern or practice investigations into department-wide police misconduct. I'll continue to advocate for this reform as Attorney General.
As Attorney General, I will support the reduced militarization of local police, remove and seek to prosecute bad officers, seek charges for illegal behavior, and increase transparency, while also making the investments necessary to ensure police can effectively police our communities, not occupy them. We also must ensure that we're funding community policing and an expansion of mental health services at the local level.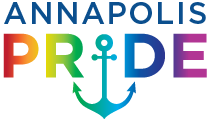 CELEBRATE. ENGAGE. UNITE.