Heather Bagnall

, House of Delegates Legislative District 33c (

Democrat

)
1. The Trevor Project National Survey on LGBTQIA+ Youth Mental Health 2021 surveyed nearly 35,000 LGBTQ youth ages 13-24 across the United States. Among the key findings of the survey:
42% of LGBTQ youth seriously considered attempting suicide in the past year, including more than half of transgender and nonbinary youth.
12% of white youth attempted suicide compared to 31% of Native/Indigenous youth, 21% of Black youth, 21% of multiracial youth, 18% of Latinx youth, and 12% of Asian/Pacific Islander youth.
How would you support our LGBTQIA+ youth and specifically BIPOC and transgender and nonbinary youth?
I worked to pass the Mental Health Access Initiative which allowed youth aged 12 and above who met the standard of mature and capable of consent to receive mental health services from a licensed provider. I have also worked on policies to address suicide and stigma, and have been an active representative at community functions in support of LGBTQIA+ youth and families so young people could see themselves represented and supported by their representatives.
2. On June 16, 2021, the Anne Arundel County Public School Board passed the Safe and Inclusive Environments for LGBTQIA+ Students, a comprehensive policy that prohibits discrimination and harassment based on sex, sexual orientation, gender identity, or gender expression.
The policy states support for the right of any student to be addressed by a name and pronoun that correspond to the student's gender identity. Additionally, the policy supports the right of any student to use school facilities that correspond with gender identity in which the student identifies.
Please discuss the importance of the adoption of policies in schools that respect student gender identification, including consideration of reasonable and respectful accommodation in regard to facilities.
I was one of the speakers who advocated to the Board passage of the policy and asked for a unanimous vote. It is essential not only that young people feel supported but that diversity in sexual orientation, gender identity, and gender expression be embraced and normalized as it is the most effective tool for suicide prevention, reduction of bullying, harassment, and violence against LGBTQ youth and adults, and in an educational environment is much more conducive to students being ready to learn. The harm of targeting already marginalized and vulnerable youth cannot be overstated.
3. Some school boards around the country are facing calls from conservative groups to ban LGBTQIA+-representative books and Pride flags. What is your opinion of such requests and what role do you think parents and school boards play in determining curriculum, library content, and teachers' ability to support LGBTQIA+ youth?
As an arts educator, I appreciate the expertise of educators and library professionals to vet age appropriate and developmentally appropriate materials and curriculum for our youth and families. Though parents have an essential role in the education of their children, it requires a different skill set to extrapolate what will work for a school district versus a single household. I appreciate the significant efforts made by parental advocates to be actively involved in PTAs and PTOs, present at school board meetings and back to school events and understanding curriculum and asserting their roles in opting out of curriculum which does not align with their family values.
4. How have you advocated for the LGBTQIA+ community and supported inclusion for the LGBTQIA+ community in the past? Please be specific.
It may sound insignificant but my first purchase for my office was a pride flag. I have been a long-time advocate going back to working with HERO and the Whitman-Walker clinic while in high school and participated in two marathons with National AIDS Marathon. I have participated in Annapolis Pride, and spoken as an elected official at Crofton Pride, supported, co-sponsored, and sponsored legislation in support of inclusive policies, particularly regarding healthcare and continue to work to expand access to health and legal services.
5. It has been well documented that LGBTQIA+ people face health disparities linked to societal stigma, discrimination, and lack of access to quality health care. How have you advocated to reduce LGBTQIA+ health disparities? Explain if you have not and what you intend to do in the future to improve the health of LGBTQIA+ people in Annapolis and/or the State.
As a member of Health and Government Operations I try to ensure every bill we consider is viewed through the equity lens to reduce to the best of our ability harm from unintended consequences. Additionally I have repeatedly spoken on the disparities faced by the LGBTQIA+ community in denied access hiding in plain sight and have advocated for more broad-based anti-bias training for healthcare professionals. I worked extensively with the advocates on the transgender equity bill knowing that fundamental and foundational education is essential to dismantling the "othering" that can occur when it comes to health policy for marginalized communities. We also worked on policies for more inclusive language while trying to strike the balance between inclusion without erasure.
6. How do you support improving police transparency and accountability?
I voted in support of the Police Reform Legislation not only for greater transparency but for comprehensive training.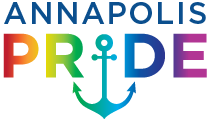 CELEBRATE. ENGAGE. UNITE.