J. Sandy Bartlett, House of Delegates Legislative District 32 (

Democrat

)
1. The Trevor Project National Survey on LGBTQIA+ Youth Mental Health 2021 surveyed nearly 35,000 LGBTQ youth ages 13-24 across the United States. Among the key findings of the survey:
42% of LGBTQ youth seriously considered attempting suicide in the past year, including more than half of transgender and nonbinary youth.
12% of white youth attempted suicide compared to 31% of Native/Indigenous youth, 21% of Black youth, 21% of multiracial youth, 18% of Latinx youth, and 12% of Asian/Pacific Islander youth.
How would you support our LGBTQIA+ youth and specifically BIPOC and transgender and nonbinary youth?
I will vote favorably for proposed legislation that provides resources (financial and health care) as well as equity policies for the LGBTQ community.
2. On June 16, 2021, the Anne Arundel County Public School Board passed the Safe and Inclusive Environments for LGBTQIA+ Students, a comprehensive policy that prohibits discrimination and harassment based on sex, sexual orientation, gender identity, or gender expression.
The policy states support for the right of any student to be addressed by a name and pronoun that correspond to the student's gender identity. Additionally, the policy supports the right of any student to use school facilities that correspond with gender identity in which the student identifies.
Please discuss the importance of the adoption of policies in schools that respect student gender identification, including consideration of reasonable and respectful accommodation in regard to facilities.
Unfortunately, school years present a tremendous amount of self-identity, social engagement. It is a time when many people begin to learn where they fit in the broader world and within their circle of influence. I support the school boards policy.
3. Some school boards around the country are facing calls from conservative groups to ban LGBTQIA+-representative books and Pride flags. What is your opinion of such requests and what role do you think parents and school boards play in determining curriculum, library content, and teachers' ability to support LGBTQIA+ youth?
Ridiculous to ban knowledge and awareness and support for LGBTQIA+ youth for the reasons I discussed above.
4. How have you advocated for the LGBTQIA+ community and supported inclusion for the LGBTQIA+ community in the past? Please be specific.
I have voted in favor of inclusion policies.
5. It has been well documented that LGBTQIA+ people face health disparities linked to societal stigma, discrimination, and lack of access to quality health care. How have you advocated to reduce LGBTQIA+ health disparities? Explain if you have not and what you intend to do in the future to improve the health of LGBTQIA+ people in Annapolis and/or the State.
I have not advocated, but I will continue to support legislation that provides reasons, and policies of equity and health care.
6. How do you support improving police transparency and accountability?
As a Judiciary Committee member, I worked with my colleagues to pass police reform. Our work is not done. I will work to ease the burdens of obtaining documents relating to police misconduct. I will also work to protect children when being questioned by police. Last year we passed the Child Interrogation Protection Act, I sponsored the bill in the House.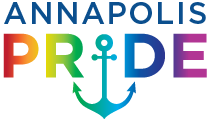 CELEBRATE. ENGAGE. UNITE.