Kevin Burke, House of Delegates Legislative District 31 (

Democrat

)
1. The Trevor Project National Survey on LGBTQIA+ Youth Mental Health 2021 surveyed nearly 35,000 LGBTQ youth ages 13-24 across the United States. Among the key findings of the survey:
42% of LGBTQ youth seriously considered attempting suicide in the past year, including more than half of transgender and nonbinary youth.
12% of white youth attempted suicide compared to 31% of Native/Indigenous youth, 21% of Black youth, 21% of multiracial youth, 18% of Latinx youth, and 12% of Asian/Pacific Islander youth.
How would you support our LGBTQIA+ youth and specifically BIPOC and transgender and nonbinary youth?
Protecting our youth isne of our greatest and most important challenges as adults.  We must build and foster a culture where all children are accepted regardless of race, gender or sexual orientation.  I do support the Blueprint for Maryland's Future which would increase the resources our schools have to help our children.  This includes counselors to support our kids and staff who have training on how to foster an environment where no one is discriminated against.
2. On June 16, 2021, the Anne Arundel County Public School Board passed the Safe and Inclusive Environments for LGBTQIA+ Students, a comprehensive policy that prohibits discrimination and harassment based on sex, sexual orientation, gender identity, or gender expression.
The policy states support for the right of any student to be addressed by a name and pronoun that correspond to the student's gender identity. Additionally, the policy supports the right of any student to use school facilities that correspond with gender identity in which the student identifies.
Please discuss the importance of the adoption of policies in schools that respect student gender identification, including consideration of reasonable and respectful accommodation in regard to facilities.
Of course discrimination and harassment have no place in schools. In addition, schools should endeavor to be respectful and reasonably accommodate students to the extent possible, and in coordination with parents, so the focus in school for kids is on education where it should be.
3. Some school boards around the country are facing calls from conservative groups to ban LGBTQIA+-representative books and Pride flags. What is your opinion of such requests and what role do you think parents and school boards play in determining curriculum, library content, and teachers' ability to support LGBTQIA+ youth?
I don't believe pride flags should ever be banned and personally see these flags as a great symbol of acceptance and inclusion in our community. I don't support the banning of books but of course books for kids should be age appropriate.
4. How have you advocated for the LGBTQIA+ community and supported inclusion for the LGBTQIA+ community in the past? Please be specific.
One of the reasons I am a Democrat and have supported Democrat causes and candidates in the past has been their focus on including and support for this community. I have long thought it was deeply wrong that same sex couples could not marry and was grateful that was remedied by the Supreme Court.
5. It has been well documented that LGBTQIA+ people face health disparities linked to societal stigma, discrimination, and lack of access to quality health care. How have you advocated to reduce LGBTQIA+ health disparities? Explain if you have not and what you intend to do in the future to improve the health of LGBTQIA+ people in Annapolis and/or the State.
Health access unfortunately continues to be an issue for too many Americans and especially the poor. We need to improve our health care system to build better outcomes for patients and no American should face financial ruin for simply accessing medical care for themselves or a family member. We also need a greater focus on prevention as well as mental health care.
6. How do you support improving police transparency and accountability?
I support police transparency and accountability when police breach their ethical duties. The vast majority of police our heroes who deserve our respect and gratitude. But we also need mechanisms to ensure accountability as in any profession. There is a higher need with police because they are in positions of such high public trust. There are disturbing instances where cops with records of multiple infractions have been able to move between different departments, which was the impetus to the recent police transparency legislation.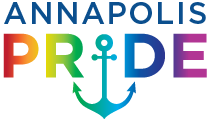 CELEBRATE. ENGAGE. UNITE.