Courtney Buiniskis

, House of Delegates Legislative District 30b (

Democrat

)
1. The Trevor Project National Survey on LGBTQIA+ Youth Mental Health 2021 surveyed nearly 35,000 LGBTQ youth ages 13-24 across the United States. Among the key findings of the survey:
42% of LGBTQ youth seriously considered attempting suicide in the past year, including more than half of transgender and nonbinary youth.
12% of white youth attempted suicide compared to 31% of Native/Indigenous youth, 21% of Black youth, 21% of multiracial youth, 18% of Latinx youth, and 12% of Asian/Pacific Islander youth.
How would you support our LGBTQIA+ youth and specifically BIPOC and transgender and nonbinary youth?
By being accepting and open and supporting programs that would help with the LGBTQIA youth with their mental health. As a Professor I am already doing this with transgender students. I would work to provide mental health services in my district and making sure that adequate needs are being met. Perhaps through the school systems also. Mental health consolers in schools should also be certified in mental health challenges that are specialized in treating transgender and nonbinary youth.
2. On June 16, 2021, the Anne Arundel County Public School Board passed the Safe and Inclusive Environments for LGBTQIA+ Students, a comprehensive policy that prohibits discrimination and harassment based on sex, sexual orientation, gender identity, or gender expression.
The policy states support for the right of any student to be addressed by a name and pronoun that correspond to the student's gender identity. Additionally, the policy supports the right of any student to use school facilities that correspond with gender identity in which the student identifies.
Please discuss the importance of the adoption of policies in schools that respect student gender identification, including consideration of reasonable and respectful accommodation in regard to facilities.
The policy is existing so as a future State Delegate, I would support these policies. Accommodation is also important including the restrooms.
3. Some school boards around the country are facing calls from conservative groups to ban LGBTQIA+-representative books and Pride flags. What is your opinion of such requests and what role do you think parents and school boards play in determining curriculum, library content, and teachers' ability to support LGBTQIA+ youth?
I am against the banning of LGBTQIA in books and even banning flags. As an educator I believe parents should and do not play a role in the curriculum, library content or even the classroom. Parents are welcome to earn a masters and teach themselves if they feel that strongly!
4. How have you advocated for the LGBTQIA+ community and supported inclusion for the LGBTQIA+ community in the past? Please be specific.
Yes, by going to events, supporting friends and family members and even in my campaign I have several LGBTQ volunteers.
Specifically I will answer with some legislation that I feel needs more attention from last year's session which I proudly supported.
Nearly 13,000 service members were discharged during the 17 years the "Don't Ask, Don't Tell" policy was in place. These military service men and women who were forced to leave the military due to their sexual orientation were not given the dignity of an honorable discharge. HB 1380 required the Secretary of Veterans Affairs to adopt regulations to determine whether an individual qualifies as an honorably discharged Veteran. This will ensure that service members who were discriminated against by this policy are able to take advantage of State programs of benefits, rights, and privileges applicable to veterans.
I am so proud this legislation has become law.
5. It has been well documented that LGBTQIA+ people face health disparities linked to societal stigma, discrimination, and lack of access to quality health care. How have you advocated to reduce LGBTQIA+ health disparities? Explain if you have not and what you intend to do in the future to improve the health of LGBTQIA+ people in Annapolis and/or the State.
No however as a future Delegate I would want to identify with the cause of the disparities and eliminate disparity. This civil problem needs to be addressed. Also, patient education is also important to me as a future Delegate. Healthcare availability needs to be front and center especially in certain locations as well. As an African American woman, I see this in communities every day. One reason I ran is for better representation for my own continuants.
6. How do you support improving police transparency and accountability?
By supporting the police accountability forum and making sure there are awareness trainings that help police officers become accountable while being transparent. Also, being in communication with the Sheriff's office and other county roles that are important as well.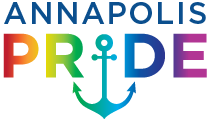 CELEBRATE. ENGAGE. UNITE.