Shaneka Henson

, House of Delegates Legislative District 30a (

Democrat

)
1. The Trevor Project National Survey on LGBTQIA+ Youth Mental Health 2021 surveyed nearly 35,000 LGBTQ youth ages 13-24 across the United States. Among the key findings of the survey:
42% of LGBTQ youth seriously considered attempting suicide in the past year, including more than half of transgender and nonbinary youth.
12% of white youth attempted suicide compared to 31% of Native/Indigenous youth, 21% of Black youth, 21% of multiracial youth, 18% of Latinx youth, and 12% of Asian/Pacific Islander youth.
How would you support our LGBTQIA+ youth and specifically BIPOC and transgender and nonbinary youth?
Thanks for the question and its acknowledgment of the disproportionate need for suicide prevention for LGBTQAI+ youth, as well as Native, Black, and Hispanic youth. Suicide is one of the leading causes of preventable youth deaths in the US. We lose approximately 100 young people across the country each week to this tragedy that can be prevented. It is important to Delegate Henson that LGBTQIA+ youth have access to unbiased mental health care. In 2020, Delegate Henson supported the expansion of the Patient Bill of Rights to extend equal healthcare protection regardless of religion, sex, age, marital status, sexual orientation, gender identity, or disability (race, color, and national origin were covered by existing law) (HB1120). The added protections improve the quality of mental health care for LGBTQIA+ youth and provide a dispute resolution process through the Maryland Commission on Civil Rights in instances of discrimination.
Additionally, in 2021, Delegate Henson voted to authorize a $5 million statewide increase in funding for mobile crisis care (HB108). The increased funding allowed crisis care units across the state to increase the staffing of multidisciplinary teams to provide mental health crisis care. Locally, Anne Arundel County Crisis Response, in coordination with the county's Youth Suicide Awareness Action Team, has a nationally recognized crisis response model that provides 24/7 mobile crisis care for youth.
In 2021, Delegate Shaneka Henson voted to adopt the Thomas Raskin Bloom Act, named in honor of the late son of Congressman Jamie Raskin, whose life ended by suicide at 25 years old. The Act expanded 2-1-1 Maryland to include opt-in mental health calls and supportive text messages for teens (HB812).
2. On June 16, 2021, the Anne Arundel County Public School Board passed the Safe and Inclusive Environments for LGBTQIA+ Students, a comprehensive policy that prohibits discrimination and harassment based on sex, sexual orientation, gender identity, or gender expression.
The policy states support for the right of any student to be addressed by a name and pronoun that correspond to the student's gender identity. Additionally, the policy supports the right of any student to use school facilities that correspond with gender identity in which the student identifies.
Please discuss the importance of the adoption of policies in schools that respect student gender identification, including consideration of reasonable and respectful accommodation in regard to facilities.
The most effective approach to adopting policies in schools that respect student gender identification and the adoption of accommodations is an important discussion. As an attorney, Delegate Henson understands that it is critical that lawmakers craft laws that withstand judicial scrutiny. Section 504 of the Rehabilitation Act applies ADA public accommodation standards to our schools. To avoid crafting arbitrary tests surrounding gender identity, particularly as it relates to the evolving needs of students, Delegate Henson supports adopting policies that provide ADA/504 accommodations for students with gender dysphoria. Additionally, Delegate Henson supports the adoption of protections in policies such as student codes of conduct to eliminate bullying, abuse, and harassment surrounding gender identification. For instance, in 2021, Delegate Henson voted to support a change to state law that would undo the process of "dead naming" and allow transpersons and others to legally change their name without publication (HB39). This change in the law allows transpersons to preserve their privacy and dignity while changing their name.
[*Delegate Henson accorded the definition of "accommodation" found in the Americans with Disabilities Act ("ADA"), and the Rehabilitation Act in answering this question.]
3. Some school boards around the country are facing calls from conservative groups to ban LGBTQIA+-representative books and Pride flags. What is your opinion of such requests and what role do you think parents and school boards play in determining curriculum, library content, and teachers' ability to support LGBTQIA+ youth?
As a parent, Shaneka Henson believes that education begins at home. Social skills, norms and values are taught and reinforced in homes and communities. School based learning supplements the education we receive at home. Shaneka Henson believes that in schools, students are positively impacted when they're able to see themselves reflected in their learning environment.
In her role as Delegate, the Maryland General Assembly relies heavily on local education authorities (LEA's) and educators to make curriculum decisions. However, Delegate Henson believes that schools work best when communities are invested in their school's success. Ideally, parents should be invited to participate in their children's learning and school-based activities. As a parent whose son matriculated through Anne Arundel County Public Schools, Delegate Henson enjoyed opportunities to actively participate in her son's education. Each marking period he came home with a syllabus that outlined his course subject matter and grading expectations. Her family supplemented his learning when assignments fell short of providing him context or lacked important details that provided relevance. Similarly, Delegate Henson supports policies that inform parents about their student's subject matter and grading expectations.
Please see the previous answer regarding accommodations as it also applies to teacher support in school for LGBTQIA+ youth.
4. How have you advocated for the LGBTQIA+ community and supported inclusion for the LGBTQIA+ community in the past? Please be specific.
"Delegate Henson has been a strong voice for equity and fair treatment under the law. In 2021, Delegate Henson supported the establishment of the Maryland's Commission on LGBTQ Affairs in the Governor's Office of Community Initiatives (HB130). The commission consists of 15 members appointed by the Governor, whom will assess challenges faced by the LGBTQIA+ community and develop best practices.
Also in 2021, Delegate Henson voted to end "gay panic" defense in Maryland's criminal code (HB231). Her vote helped establish that the discovery or perception of, or belief about, another person's race, color, national origin, sex, gender identity, or sexual orientation, whether or not accurate, could not be used as a legal defense or provocation to mitigate a killing or assault in any degree. In 2022, Delegate Henson supported legislation to restore military benefits, rights, or privileges afforded in State programs to person who had been dishonorably discharged due to their sexual orientation (HB1380).
In 2020, in response to the disproportionate number of LGBTQIA+ youth who suffer from homelessness, Delegate Henson voted in favor of a state law to allows homeless youth to consent to shelter and supportive services without a parent or guardian (HB206). The law provides opportunities for LGBTQIA+ youth to remain off the street and makes them less vulnerable to abusive environments.
5. It has been well documented that LGBTQIA+ people face health disparities linked to societal stigma, discrimination, and lack of access to quality health care. How have you advocated to reduce LGBTQIA+ health disparities? Explain if you have not and what you intend to do in the future to improve the health of LGBTQIA+ people in Annapolis and/or the State.
Delegate Shaneka Henson has been a strong advocate for identifying and addressing health disparities. In 2021, Delegate Henson voted for the Shirley Nathan–Pulliam Health Equity Act of 2021 to establish the Maryland Commission on Health Equity. The commission examines health disparities and sets statewide goals for health equity (HB78). Currently, Delegate Henson is working closely with state and local health department to prioritize vaccine distribution and information sharing to her LGBTQIA+ constituents surrounding monkey pox.
6. How do you support improving police transparency and accountability?
In 2021, Delegate Henson voted to repeal the LEOBR and adopt police accountability and transparency measures. The measures include the adoption of a statewide use of force standard, declassification of officer misconduct records, an early warning/red flag system to identify problem officers, body worn camera requirements, prohibiting sexual intercourse with detainees, and civilian participation in trial boards and review boards (HB670, SB71, HB411).
Delegate Henson is committed to continuing her work to implement police reform.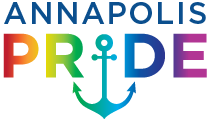 CELEBRATE. ENGAGE. UNITE.