Dana Jones, House of Delegates Legislative District 30a (

Democrat

)
1. The Trevor Project National Survey on LGBTQIA+ Youth Mental Health 2021 surveyed nearly 35,000 LGBTQ youth ages 13-24 across the United States. Among the key findings of the survey:
42% of LGBTQ youth seriously considered attempting suicide in the past year, including more than half of transgender and nonbinary youth.
12% of white youth attempted suicide compared to 31% of Native/Indigenous youth, 21% of Black youth, 21% of multiracial youth, 18% of Latinx youth, and 12% of Asian/Pacific Islander youth.
How would you support our LGBTQIA+ youth and specifically BIPOC and transgender and nonbinary youth?
The findings of The Trevor Project survey is what keeps me up at night as a Mother, a member of our community, an advocate, friend and legislator. This data and trends should be used by policymakers as well as youth serving organizations to help advocated for policies to better support LGBTQ youth in order to work to end the public health crisis of suicide. As proof from this data that love, support and advocacy is the only path forward is that the LGBTQ youth who felt high social support from their family reported attempting suicide at *less than half the rate* of those who felt low or moderate social support. We can and must do better for all of our children. I look forward to continuing to work on policies that protect our LGBTQ youth, addresses the mental health crisis that we are currently battling and always leads with love for all of our children. It is unacceptable that the Trevor Project found 60% of LGBTQ youth who wanted mental health care in the past year *were not able to get it. Expanding & finding other ways to combat this is a legislative priority to me.
2. On June 16, 2021, the Anne Arundel County Public School Board passed the Safe and Inclusive Environments for LGBTQIA+ Students, a comprehensive policy that prohibits discrimination and harassment based on sex, sexual orientation, gender identity, or gender expression.
The policy states support for the right of any student to be addressed by a name and pronoun that correspond to the student's gender identity. Additionally, the policy supports the right of any student to use school facilities that correspond with gender identity in which the student identifies.
Please discuss the importance of the adoption of policies in schools that respect student gender identification, including consideration of reasonable and respectful accommodation in regard to facilities.
I want to make sure we promote a safe environment for all students and the needs of all students. All children deserve respect and must have all the protections they need to feel safe and loved. I will always stand on the side of inclusion, respect and love for all.
3. Some school boards around the country are facing calls from conservative groups to ban LGBTQIA+-representative books and Pride flags. What is your opinion of such requests and what role do you think parents and school boards play in determining curriculum, library content, and teachers' ability to support LGBTQIA+ youth?
First let's start with there is never a reason to ban books. The rise (again) in attempts to use long standing efforts by extremist groups to choose to make schools a political battleground is horrifically disappointing and saddening. Moreover, it is illegal as the Supreme Court ruled in 1982 [Board of Education, Island Trees Union Free School District No. 26 v. Pico by Pico] when it ruled that a school district violated students' constitutional rights under the First Amendment when it banned a selection of books. The fact that we are talking about proposed censorship in our schools has a negative impact on education, the rights of students and freedom of expression. I will never support censorship based on personal opposition to content, the authors race, sexual orientation or identity. #BooksNotBans
4. How have you advocated for the LGBTQIA+ community and supported inclusion for the LGBTQIA+ community in the past? Please be specific.
While I have been a passionate supporter of the LGBTQIA+ community throughout my 25 year career in electoral politics – this was also a family value taught in the home I grew up in, as well as the home that my husband and I raise our son in. We as a family proudly attended the Inaugural Annapolis Pride Parade and festival, and have celebrated with the community just this past year.
Specifically I will answer with some legislation that I feel needs more attention from last year's session which I proudly supported.
Nearly 13,000 service members were discharged during the 17 years the "Don't Ask, Don't Tell" policy was in place. These military service men and women who were forced to leave the military due to their sexual orientation were not given the dignity of an honorable discharge. HB 1380 required the Secretary of Veterans Affairs to adopt regulations to determine whether an individual qualifies as an honorably discharged Veteran. This will ensure that service members who were discriminated against by this policy are able to take advantage of State programs of benefits, rights, and privileges applicable to veterans.
I am so proud this legislation has become law.
5. It has been well documented that LGBTQIA+ people face health disparities linked to societal stigma, discrimination, and lack of access to quality health care. How have you advocated to reduce LGBTQIA+ health disparities? Explain if you have not and what you intend to do in the future to improve the health of LGBTQIA+ people in Annapolis and/or the State.
In 2022, I worked with my friend and colleague, Delegate Anne Kaiser, on HB 746: The Trans Health Equity Act of 2022. This bill would have modernized coverage for dealing with gender dysphoria, and helped to reduce healthcare disparities, by requiring Maryland Medicaid to cover an array of gender-affirming treatment, in a non-discriminatory way, in order to help deal with the issue of gender dysphoria. This legislation was written with the consultation of the Maryland Department of Health and in collaboration with medical professionals from Johns Hopkins Medicine, Medstar Health, and other medical institutions. Maryland denies coverage for 31 gender-affirming procedures based on antiquated standards, and this legislation would have changed that. This legislation is necessary to improve the standard of care for transgender Marylanders, and I look forward to working on similar legislation in the Session to come.
6. How do you support improving police transparency and accountability?
In the months before the 2021 Session, my seatmates and I met with advocates, police officers, and local officials to gain insight into our local police departments. During the 2020 interim, the Maryland Senate and House engaged committee hearings and workgroup analysis to develop police reform policy recommendations for the 2021 legislative session. Collectively, the workgroups facilitated more than 15 hours of oral testimony and briefings as well as accepted written testimony from members of the public and organizations including; the Maryland State's Attorneys Association, Maryland Office of the Public Defender, State Law Enforcement Officers Labor Union, Maryland Police Standards and Training Commission, NAACP, Public Justice Center, American Civil Liberties Union, among others. I joined the majority of my colleagues in addressing statewide police reform by voting yes on HB 670. This comprehensive, bipartisan police bill is based on the workgroup's recommendations, which balanced police accountability with new support programs for law enforcement.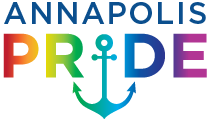 CELEBRATE. ENGAGE. UNITE.