Lisa Rodvien, House of Delegates Legislative District 30a (

Democrat

)
1. The Trevor Project National Survey on LGBTQIA+ Youth Mental Health 2021 surveyed nearly 35,000 LGBTQ youth ages 13-24 across the United States. Among the key findings of the survey:
42% of LGBTQ youth seriously considered attempting suicide in the past year, including more than half of transgender and nonbinary youth.
12% of white youth attempted suicide compared to 31% of Native/Indigenous youth, 21% of Black youth, 21% of multiracial youth, 18% of Latinx youth, and 12% of Asian/Pacific Islander youth.
How would you support our LGBTQIA+ youth and specifically BIPOC and transgender and nonbinary youth?
As a teacher, I have several different pride flags displayed in my classroom as well as a BLM poster.  My flags include two that were painted by students and given to me to display.  The importance of conveying to students – through flags and signs – that you will be open minded cannot be underestimated.  As a result of these symbols in my classroom I have had a number of students over the years talk about their identity with me.  As a council member, I would work with our school board to ensure that those flags continue to be displayed.  We also need to ensure that adults working in the mental and behavioral health arena are trained to support LGBTQIA+ youth, BIPOC youth, transgender and nonbinary youth.  Ideally our mental health professionals would reflect a diverse range of identities who have personal experience with some of the concerns young people face.
2. On June 16, 2021, the Anne Arundel County Public School Board passed the Safe and Inclusive Environments for LGBTQIA+ Students, a comprehensive policy that prohibits discrimination and harassment based on sex, sexual orientation, gender identity, or gender expression.
The policy states support for the right of any student to be addressed by a name and pronoun that correspond to the student's gender identity. Additionally, the policy supports the right of any student to use school facilities that correspond with gender identity in which the student identifies.
Please discuss the importance of the adoption of policies in schools that respect student gender identification, including consideration of reasonable and respectful accommodation in regard to facilities.
Students must feel safe and respected in order to keep their focus on learning and to realize their full potential.  If the goal of school is to expand skills, knowledge, and critical thinking, we must ensure that we create conditions where students feel safe and respected.  A climate of bullying and or fear jeopardizes student success. As such, it is important that schools identify students in the manner as they see themselves and allow them to proceed through the world as they understand themselves.  Boxing students into two inflexible categories (cis-"boy" and cis-"girl") does not reflect the reality that many students experience for themselves.  They need to be seen, included, respected, and allowed to participate as they are.
3. Some school boards around the country are facing calls from conservative groups to ban LGBTQIA+-representative books and Pride flags. What is your opinion of such requests and what role do you think parents and school boards play in determining curriculum, library content, and teachers' ability to support LGBTQIA+ youth?
Limiting curriculum, library content, and pride flags is a way of trying to marginalize or erase groups of people and pretend that they don't exist.  By denying the existence of a group, members of that group cannot get adequate education.  Public schools exist for all students and allowing one group to push another group out is harmful and hurtful.  Parents can be excellent partners to schools, but they should not be allowed to use that partnership in a way that harms the LGBTQIA+ community.  As for the development of curriculum and curation of library materials, these tasks are best left to experts.  Subject matter experts and experts in pedagogy of particular subjects should collaborate to make curriculum decisions.  Library materials should be determined by trained school media specialists and librarians who understand the range of developmental levels of the students they serve.  Furthermore, they should choose materials that cover a very wide range of subjects.
4. How have you advocated for the LGBTQIA+ community and supported inclusion for the LGBTQIA+ community in the past? Please be specific.
On the council, I have voted for several bills that support the LGBTQIA+ community.  First, I supported a housing non-discrimination bill that ensured people could not face housing discrimination on the basis of LGBTQIA+ identity.  I also voted in favor of a bill that would have ensured same sex married couples could receive the same retirement benefits as other couples.  In particular, those who were married before same-sex marriage was legalized in Maryland in 2013.  Finally, I have participated in the Annapolis Pride parade and festival to express my support for the LGBTQIA+ community in Annapolis.  On a related note, both times I attended it was the happiest and most joyful event in Annapolis I had ever experienced. Love is love.
5. It has been well documented that LGBTQIA+ people face health disparities linked to societal stigma, discrimination, and lack of access to quality health care. How have you advocated to reduce LGBTQIA+ health disparities? Explain if you have not and what you intend to do in the future to improve the health of LGBTQIA+ people in Annapolis and/or the State.
This is an issue that I need to learn more about.  I understand that discrimination in health care for trans individuals can be particularly strong.  For example, reproductive care for trans men can be challenging.  They may have a difficult time finding doctors that are comfortable with the issues in this arena.  I know that mental/behavioral health can be a very serious issue for the LGBTQIA+ community, particularly for youth.  Facilitating training for practitioners in mental/behavioral health on unique issues facing LGBTQIA+ adults and youth would be a positive step.  I would be happy to sit down with willing members of Annapolis Pride to discuss ideas on how to improve health care for the LGBTQIA+ community.
6. How do you support improving police transparency and accountability?
The Maryland Police Accountability Act of 2021 that was passed by the General Assembly makes significant improvements in the ability of stakeholders to hold police accountable for their conduct.  Anne Arundel County's implementation of body worn cameras also increases transparency of police actions.  There are additional steps that can be taken, however.  The process created by the 2021 Act and implemented by the Anne Arundel County Council does not include an independent investigation of police actions, except in the case of death by police. An independent investigation would give the public greater confidence in the process of reviewing a complaint.  I would welcome the opportunity to meet with Annapolis Pride members to discuss other ways accountability can be improved, particularly from the lens of the LGBTQIA+ community.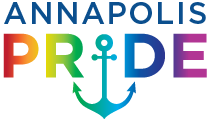 CELEBRATE. ENGAGE. UNITE.