Sarah Elfreth, Senate Legislative District 30 (

Democrat

)
1. The Trevor Project National Survey on LGBTQIA+ Youth Mental Health 2021 surveyed nearly 35,000 LGBTQ youth ages 13-24 across the United States. Among the key findings of the survey:
42% of LGBTQ youth seriously considered attempting suicide in the past year, including more than half of transgender and nonbinary youth.
12% of white youth attempted suicide compared to 31% of Native/Indigenous youth, 21% of Black youth, 21% of multiracial youth, 18% of Latinx youth, and 12% of Asian/Pacific Islander youth.
How would you support our LGBTQIA+ youth and specifically BIPOC and transgender and nonbinary youth?
I've spent my time thus far in the Senate's Budget & Taxation Committee fighting to increase services for Marylanders – this includes fighting to increase the provider rates for mental health and behavioral health services (such as Arundel Lodge). COVID exacerbated an existing mental health crisis, and we are facing a nationwide shortage of mental and behavioral health providers, particularly providers of color and LGBTQ providers. I will focus my second term on creating more accessible and more diverse workforce pipelines – from our community colleges to training to service – of mental and behavioral health providers who reflect Maryland's diversity.
2. On June 16, 2021, the Anne Arundel County Public School Board passed the Safe and Inclusive Environments for LGBTQIA+ Students, a comprehensive policy that prohibits discrimination and harassment based on sex, sexual orientation, gender identity, or gender expression.
The policy states support for the right of any student to be addressed by a name and pronoun that correspond to the student's gender identity. Additionally, the policy supports the right of any student to use school facilities that correspond with gender identity in which the student identifies.
Please discuss the importance of the adoption of policies in schools that respect student gender identification, including consideration of reasonable and respectful accommodation in regard to facilities.
I'm proud to live in a community that works to ensure that every child can feel safe, seen, and included. Such an environment will, we hope, reduce stress and mental health challenges and allow for students to thrive.
3. Some school boards around the country are facing calls from conservative groups to ban LGBTQIA+-representative books and Pride flags. What is your opinion of such requests and what role do you think parents and school boards play in determining curriculum, library content, and teachers' ability to support LGBTQIA+ youth?
I disagree with such requests because they do not reflect the progress and inclusive values of our community. I believe our current system of education policy setting – from electing members of the Board of Education to the opportunity for public testimony to weigh in on decisions – allows for the right balance of community input without compromising the wisdom of educators who know an inclusive and supportive educational environment is what allows for children to thrive.
4. How have you advocated for the LGBTQIA+ community and supported inclusion for the LGBTQIA+ community in the past? Please be specific.
Yes, I was proud to vote for the creation of Maryland's first Commission on LGBTQ Affairs and work with the Governor's office to nominate a constituent who is a passionate champion of the LGBTQIA community. Apart from being an ally and participating in the Annapolis Pride Parade, I have also done my best to check in with members of the LGBTQIA+ community when there are relevant bills before the General Assembly.
5. It has been well documented that LGBTQIA+ people face health disparities linked to societal stigma, discrimination, and lack of access to quality health care. How have you advocated to reduce LGBTQIA+ health disparities? Explain if you have not and what you intend to do in the future to improve the health of LGBTQIA+ people in Annapolis and/or the State.
I was a proud co-sponsor of Senate Bill 682 and was proud to cast my vote in the Senate for the bill. I look forward to continuing to advocate for it amongst my colleagues and see its passage in 2023.
6. How do you support improving police transparency and accountability?
I voted for the police accountability package of bills before the General Assembly in 2021. They were important measures to ensure greater accountability , transparency, and community oversight and am working now to ensure integrity in the law's implementation. Everyone in our community deserves to feel safe and protected – it is incumbent upon elected officials to build trust between all communities and law enforcement.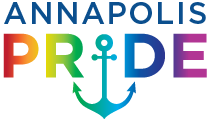 CELEBRATE. ENGAGE. UNITE.