Steuart Pittman County Executive (Democrat)
1. The Trevor Project National Survey on LGBTQIA+ Youth Mental Health 2021 surveyed nearly 35,000 LGBTQ youth ages 13-24 across the United States. Among the key findings of the survey:
42% of LGBTQ youth seriously considered attempting suicide in the past year, including more than half of transgender and nonbinary youth.
12% of white youth attempted suicide compared to 31% of Native/Indigenous youth, 21% of Black youth, 21% of multiracial youth, 18% of Latinx youth, and 12% of Asian/Pacific Islander youth.
How would you support our LGBTQIA+ youth and specifically BIPOC and transgender and nonbinary youth?
It is vitally important that we resource our youth with mental health professionals in key points of access like their schools, while continuing to remove any stigma associated with the use of mental health services. My administration made significant investments in expanding staff for our schools, including support professionals beyond teachers.
We must also acknowledge that suicide is a leading cause of gun deaths, and that regulating access to guns is part of the solution. My administration created a gun violence task force that treats gun violence as a public health crisis, and is modeled on our opioid intervention task force.
The most comprehensive point of progress we can make, however, is changing a community environment that continues to expose our LGBTQ youth to intolerance and hate. I have defeated hateful legislation, like the flag bill and the ban on funding our EDI program, that have been introduced to our County Council. I will continue to be a strong and visible champion for a more loving community.
Finally, I work directly with youth on our Youth Advisory Councils. LQBTQIA+ students have been well-represented and vocal.
2. On June 16, 2021, the Anne Arundel County Public School Board passed the Safe and Inclusive Environments for LGBTQIA+ Students, a comprehensive policy that prohibits discrimination and harassment based on sex, sexual orientation, gender identity, or gender expression.
The policy states support for the right of any student to be addressed by a name and pronoun that correspond to the student's gender identity. Additionally, the policy supports the right of any student to use school facilities that correspond with gender identity in which the student identifies.
Please discuss the importance of the adoption of policies in schools that respect student gender identification, including consideration of reasonable and respectful accommodation in regard to facilities.
I believe we must embrace reasonable and respectful accommodations in our facilities. We owe it to our students, all of whom deserve an environment that values them and makes them feel welcome. My administration created an office of Equity, Diversity, and Inclusion in order to proactively implement policies that create a welcoming environment across all departments of County Government and the communities they touch. I will continue to work with our Superintendent and School Board to ensure we fully implement welcoming policies in the years ahead.
3. Some school boards around the country are facing calls from conservative groups to ban LGBTQIA+-representative books and Pride flags. What is your opinion of such requests and what role do you think parents and school boards play in determining curriculum, library content, and teachers' ability to support LGBTQIA+ youth?
I have opposed and will continue to oppose legislation of this nature. It is an unwelcome distraction from the work of inclusion we have committed our administration to, callously used to score political points with a conservative base. I believe we must trust our educators and their expertise in teaching an inclusive curriculum and supporting LGBTQIA+ youth.
4. How have you advocated for the LGBTQIA+ community and supported inclusion for the LGBTQIA+ community in the past? Please be specific.
My team began quarterly meetings with LGBTQIA+ leadership in the first months of our term, to hear and address concerns. The first was to change the county's health plans to include gender-affirming care.
After passing a fair housing bill that includes protections for LGBTQIA+ buyers and renters, we put the Human Relations Commission into county code, and required LQBTQIA+ representation. When hate-bias statistics showed more in our county than any other in Maryland, it was the HRC that led our initial mobilization. We then created the new Office of Equity Diversity and Inclusion, and made the director our LQBTQIA+ liaison.
I have made it a point to include LGBTQ+ representation on as many Boards and Commissions as possible, and to participate actively in the Annapolis Pride March, the best parade in the history of that city.
5. It has been well documented that LGBTQIA+ people face health disparities linked to societal stigma, discrimination, and lack of access to quality health care. How have you advocated to reduce LGBTQIA+ health disparities? Explain if you have not and what you intend to do in the future to improve the health of LGBTQIA+ people in Annapolis and/or the State.
Adding gender-affirming care to county health plans was not only good for the county workforce, but also a statement of values to the public. I will continue to use my position to advocate on LQBTQIA+ health issues.
We hired one of the most forward-thinking Health Officers in the country, Dr. Nilesh Kalyanaraman. The LGBTQIA+ community has his ear and his phone number, and addressing health disparities is his team's guiding principle. The Health Department contingent in the Pride Parade was strong and loud!
6. How do you support improving police transparency and accountability?
We invested in and fast-tracked implementation of a state-of-the-art body worn camera program so that every interaction between an officer and the public is recorded.
We began the process of creating a civilian review board, and then transitioned it to the state-mandated Police Accountability Board. We had the most robust public engagement process in the state, and are the only county so far to hire a full-time, well-paid, attorney as PAB Director, Janssen Evelyn. I believe that our PAB will benefit all parties.
Finally, I believe that our new Police Chief, Amal Awad, a proud African American LGBTQIA+ woman, is creating a new culture of acceptance within our police department. The officers love her, and the command staff presented her with pride-painted stars to wear with her uniform for Pride Month. In fact, the FOP marched in the Pride Parade!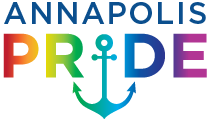 CELEBRATE. ENGAGE. UNITE.