Shawn Livingston, Anne Arundel County Council District 7 (Democrat)
1. The Trevor Project National Survey on LGBTQIA+ Youth Mental Health 2021 surveyed nearly 35,000 LGBTQ youth ages 13-24 across the United States. Among the key findings of the survey:
42% of LGBTQ youth seriously considered attempting suicide in the past year, including more than half of transgender and nonbinary youth.
12% of white youth attempted suicide compared to 31% of Native/Indigenous youth, 21% of Black youth, 21% of multiracial youth, 18% of Latinx youth, and 12% of Asian/Pacific Islander youth.
How would you support our LGBTQIA+ youth and specifically BIPOC and transgender and nonbinary youth?
I have had the privilege of meeting several LGBTQIA+ youth over the last several months. Whenever I meet a student of our school system I ask them the question: "what would make your school better?" The answer given by this demographic of youth is always the same. We have to figure out how to stop bullying in our schools. I am glad to work at the Key School, where kids are able to freely explore who they are as a person without fear that they will be judged or made fun of. We need to continue to push our schools and our parents to teach our youth to have open minds of acceptance. I will always stand with LGBTQ+ people of all ages but am especially concerned about the aforementioned issues. Long term, we need a societal shift of acceptance. In the short term, we need to make sure there are enough mental health care providers in our schools to mitigate the impacts of bullying at home and at school.
2. On June 16, 2021, the Anne Arundel County Public School Board passed the Safe and Inclusive Environments for LGBTQIA+ Students, a comprehensive policy that prohibits discrimination and harassment based on sex, sexual orientation, gender identity, or gender expression.
The policy states support for the right of any student to be addressed by a name and pronoun that correspond to the student's gender identity. Additionally, the policy supports the right of any student to use school facilities that correspond with gender identity in which the student identifies.
Please discuss the importance of the adoption of policies in schools that respect student gender identification, including consideration of reasonable and respectful accommodation in regard to facilities.
Kids do more than gain knowledge at school. They discover who they are, learn how they relate to the world, build a self-identity and explore peer interactions. In this natural process of self-discovery, many kids may find that their attractions are different or their understandings of who they are don't line up with what everyone else thinks. These are legitimate feelings of identity and, if not affirmed, can have detrimental effects like anger, depression, and suicide. We must work to ensure that every facet of school encourages kids in this process and not detracts from it. This means reevaluating norms and long-held beliefs to examine whether or not changes need to be made. This spreads the gamut from the language we use to the way our bathrooms are designed. How do we make all things more inclusive of the LGBTQ+ community? This important process is imperative for the health of our youth and society.
3. Some school boards around the country are facing calls from conservative groups to ban LGBTQIA+-representative books and Pride flags. What is your opinion of such requests and what role do you think parents and school boards play in determining curriculum, library content, and teachers' ability to support LGBTQIA+ youth?
A main goal of schools should be to ensure that students are in a safe environment physically and psychologically so that they can thrive while learning and going through their own self-discovery process. How to create these spaces should be based on research, teacher experience and driven by the needs of our children. While the voice of a parent is important, in no case should that input be put over the school's verified methods for determining what curriculum is taught and what books are in the library. Schools are in the business of teaching truth and helping kids learn to discern between choices. Taking items out of a curriculum because it makes some parents uncomfortable does not accomplish either of these goals.
4. How have you advocated for the LGBTQIA+ community and supported inclusion for the LGBTQIA+ community in the past? Please be specific.
I went to a Christian college, which at the time had not begun to recognize its blindspots in respect to the LGBTQ+ community. My roommate freshman year was gay, and it became clear to me that he needed an ally at the college. This relationship prepared me later on in college when I became an RA. While the policy of the school was to report things like this. I had several gay students on my floor, and instead of condemning these students, the floor became a safe haven for the community. Since then, I have been outspoken on social media, made sure that the organizations I am a part of are affirming, and participated in gay pride festivals and parades. 
5. It has been well documented that LGBTQIA+ people face health disparities linked to societal stigma, discrimination, and lack of access to quality health care. How have you advocated to reduce LGBTQIA+ health disparities? Explain if you have not and what you intend to do in the future to improve the health of LGBTQIA+ people in Annapolis and/or the State.
As mentioned previously, on a personal level I have been an advocate for the LGBTQ+ community all of my adult life. On a professional level, I have made it a point to be part of organizations that are affirming. To name a few, Apple, The Key School, and my church in Annapolis. However, over the years, my volunteer work and advocacy in the area has been more focused on communities in poverty as well as immigrant communities. I commit to continuing to familiarize myself with the health disparities in the community and speaking out to call for policies that ensure adequate healthcare for all. Once elected to the Council I will work with Annapolis Pride, the Pittman Administration, and other organizations to continue to pass legislation that reduces this health disparity. Policies that call for equal rights and protections for the community in schools and in the professional environment and that ensure access to all forms of healthcare.
6. How do you support improving police transparency and accountability?
I have been outspoken on my personal social media for years about the systemic issues I see in American policing. During my interview process with the FOP I was clear that I am in support of the PAB and believe that it is good and necessary for everyone. As we like to say, "No one is above the law" and this is true for our police officers as well. We must continue to support police to make sure they have enough personnel and training, but we must also shine a light into their processes to make sure police are being trained in ways that eliminate any hint of racist tactics and reduce brutality as much as possible. We must also be aware of who commits crimes from a place of power and know what consequences follow. We must also build partnerships with police and help them understand that things need to change and so they will change. It's better to be doing this together than be at odds with each other. The way that policing has gone on in America has to stop. My opponent was endorsed by the FOP.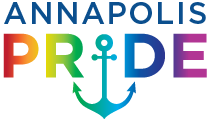 CELEBRATE. ENGAGE. UNITE.