Julie Hummer, Anne Arundel County Council District 4 (Democrat)
1. The Trevor Project National Survey on LGBTQIA+ Youth Mental Health 2021 surveyed nearly 35,000 LGBTQ youth ages 13-24 across the United States. Among the key findings of the survey:
42% of LGBTQ youth seriously considered attempting suicide in the past year, including more than half of transgender and nonbinary youth.
12% of white youth attempted suicide compared to 31% of Native/Indigenous youth, 21% of Black youth, 21% of multiracial youth, 18% of Latinx youth, and 12% of Asian/Pacific Islander youth.
How would you support our LGBTQIA+ youth and specifically BIPOC and transgender and nonbinary youth?
During my time in leadership on the Board of Education, the school system issued the first transgender student guidelines in the state of Maryland. This laid the groundwork to the comprehensive policy for all LBGTQ+ within our schools. I will fight for the necessary funding for our schools to offer the mental health resources needed to support LBGTQ+ students, as well as the staffing and professional training needed to provide the best relationship-building and supports throughout the school system. I will also fight for the same resources throughout the county, not just in our schools.
2. On June 16, 2021, the Anne Arundel County Public School Board passed the Safe and Inclusive Environments for LGBTQIA+ Students, a comprehensive policy that prohibits discrimination and harassment based on sex, sexual orientation, gender identity, or gender expression.
The policy states support for the right of any student to be addressed by a name and pronoun that correspond to the student's gender identity. Additionally, the policy supports the right of any student to use school facilities that correspond with gender identity in which the student identifies.
Please discuss the importance of the adoption of policies in schools that respect student gender identification, including consideration of reasonable and respectful accommodation in regard to facilities.
As I stated in my previous answer, I was part of the Board of Education when the first guidelines for transgender students were adopted in 2016. We were the first school system in the state of Maryland to issue such inclusive guidelines. In 2021, the current BOE passed a comprehensive policy that endorsed and expanded on those guidelines. I authored a column in the Capital Gazette, signed by a number of my former colleagues, endorsing the policy's passage.
It is crucial that schools respect all students in respect to their gender identification. You cannot build relationships without respect. I believe all new construction for schools must include gender-neutral facilities as part of the building plans, and existing facilities should provide the same accommodations to the fullest extent possible.
3. Some school boards around the country are facing calls from conservative groups to ban LGBTQIA+-representative books and Pride flags. What is your opinion of such requests and what role do you think parents and school boards play in determining curriculum, library content, and teachers' ability to support LGBTQIA+ youth?
I am against banning of books. I look at "problematic" books as an opportunity to discuss challenging topics with my children and help them develop their own positions and values. The school system and the public library both have detailed guidelines for approving books and curriculum. I trust these experts to make decisions that are inclusive of ALL students. Our schools and libraries cannot be curtailed in their missions by a handful of ill-informed parents. My hope is that our school board will stand firm on allowing the education experts to make these decisions without political meddling.
4. How have you advocated for the LGBTQIA+ community and supported inclusion for the LGBTQIA+ community in the past? Please be specific.
As I shared earlier, I have supported the LBGTQIA+ community publicly going back to my time on the Board of Education. (Julie K. Hummer: As former Anne Arundel school leaders, we urge adoption of new LGBTQ policy | COMMENTARY)
5. It has been well documented that LGBTQIA+ people face health disparities linked to societal stigma, discrimination, and lack of access to quality health care. How have you advocated to reduce LGBTQIA+ health disparities? Explain if you have not and what you intend to do in the future to improve the health of LGBTQIA+ people in Annapolis and/or the State.
I have not specifically advocated about LGBTQIA+ health disparities, but as a county councilmember, I am committed to increasing funding for quality health care access and coverage for everyone in Anne Arundel County.
6. How do you support improving police transparency and accountability?
I support the newly created Police Accountability Board and charging commission. I am hopeful that these newly created entities will provide greater transparency to the public and accountability for police actions.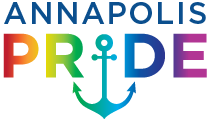 CELEBRATE. ENGAGE. UNITE.