Cheryl Renshaw, Anne Arundel County Council District 4 (Republican)
1. The Trevor Project National Survey on LGBTQIA+ Youth Mental Health 2021 surveyed nearly 35,000 LGBTQ youth ages 13-24 across the United States. Among the key findings of the survey:
42% of LGBTQ youth seriously considered attempting suicide in the past year, including more than half of transgender and nonbinary youth.
12% of white youth attempted suicide compared to 31% of Native/Indigenous youth, 21% of Black youth, 21% of multiracial youth, 18% of Latinx youth, and 12% of Asian/Pacific Islander youth.
How would you support our LGBTQIA+ youth and specifically BIPOC and transgender and nonbinary youth?
A county Council person enact, repeal, and amend all public local laws. I will be one of seven in Anne Arundel County that will do just that. I will support all youth by treating them fairly and equally in all their individuality. My plan to help children develop into good and healthy human beings is to have mentorship and internship programs in our public schools. Over and above the ones we already have. These internships and mentor programs will utilize our young college students, who have been through the public-school systems and the challenges of growing into an adult. These college students with mental health majors and minors, will help our children in two ways; by showing them hope for a future in college and/or in career; and by helping them identify as strong individuals, mentality prepared for all that comes with becoming an adult.
2. On June 16, 2021, the Anne Arundel County Public School Board passed the Safe and Inclusive Environments for LGBTQIA+ Students, a comprehensive policy that prohibits discrimination and harassment based on sex, sexual orientation, gender identity, or gender expression.
The policy states support for the right of any student to be addressed by a name and pronoun that correspond to the student's gender identity. Additionally, the policy supports the right of any student to use school facilities that correspond with gender identity in which the student identifies.
Please discuss the importance of the adoption of policies in schools that respect student gender identification, including consideration of reasonable and respectful accommodation in regard to facilities.
Any law that comes across my desk that singles out any person to not be respected as a unique individual will be repealed. This is who I am, and it will not change. For as long as I have been using public bathrooms, I have not understood why bathrooms are not single-person use. Single use bathrooms should be our future in schools and establishments. Every remodel should consider this.
3. Some school boards around the country are facing calls from conservative groups to ban LGBTQIA+-representative books and Pride flags. What is your opinion of such requests and what role do you think parents and school boards play in determining curriculum, library content, and teachers' ability to support LGBTQIA+ youth?
There needs to be less politics in school and more scholastics. Our children are failing. According to state test scores, 41% of students are at least proficient in math and 50% in reading. I feel these numbers need to be in the upper 80% or, at the very least, a passing 70%. This should be the major concern. If all individuals had their flag represented at school, we would have a lot of flags. In America, we are a melting pot. All freedoms are fought for. In our libraries, nothing should be censored. In libraries at schools, the readings need to be age specific by authors of all human representation. We all know who each other are by now, and we need to focus on unity and help all our kids academically.
4. How have you advocated for the LGBTQIA+ community and supported inclusion for the LGBTQIA+ community in the past? Please be specific.
In my community, I am working on getting speed bumps to protect all the children in Hammond Park and Maple Ridge. Countless times I have seen children almost get hit walking to their bus stop or to school. I helped get a bridge fixed for all kids to walk safely to school by continually emailing and calling to make it happen in time for school opening. With an organization I am affiliated with, I have planned multiple events for the upcoming months to bring all people together and interact with each other in pleasant ways. Our goals should be a community with good people helping each other, not pitted against each other because of our individuality.
5. It has been well documented that LGBTQIA+ people face health disparities linked to societal stigma, discrimination, and lack of access to quality health care. How have you advocated to reduce LGBTQIA+ health disparities? Explain if you have not and what you intend to do in the future to improve the health of LGBTQIA+ people in Annapolis and/or the State.
I do not feel that any minority group has risen by playing victim in history. If all contribute to society then all coming up in society will see everyone's contribution. The work for equality for all has been done. It needs to simply be maintained. The issue with playing the victim in any scenario is it poisons the spirit instead of nourishing it. Contributions matter. Whole generations may be missing out on beautiful contributions because the contributor has lost their focus and spirit.
6. How do you support improving police transparency and accountability?
We need more police. If all are contributing to become policemen and policewoman, then there will be a representation of everyone. We need more police. If all are contributing to become policemen and policewoman, then there will be a representation of everyone.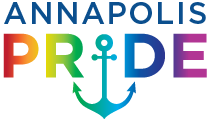 CELEBRATE. ENGAGE. UNITE.