David Sgambellone, Anne Arundel County Council District 2 (Libertarian )
1. The Trevor Project National Survey on LGBTQIA+ Youth Mental Health 2021 surveyed nearly 35,000 LGBTQ youth ages 13-24 across the United States. Among the key findings of the survey:
42% of LGBTQ youth seriously considered attempting suicide in the past year, including more than half of transgender and nonbinary youth.
12% of white youth attempted suicide compared to 31% of Native/Indigenous youth, 21% of Black youth, 21% of multiracial youth, 18% of Latinx youth, and 12% of Asian/Pacific Islander youth.
How would you support our LGBTQIA+ youth and specifically BIPOC and transgender and nonbinary youth?
Whenever anyone commits a crime, regardless of the race of the individuals involved, the perpetrator must be punished promptly and efficiently. Some minorities are targeted by criminals more often, and efforts must be made to ensure they get equal protection under the law. As county councilman, I will ensure that criminals are brought to justice, and this will help reduce crimes of for all, particularly those who are targeted by today's culture.
2. On June 16, 2021, the Anne Arundel County Public School Board passed the Safe and Inclusive Environments for LGBTQIA+ Students, a comprehensive policy that prohibits discrimination and harassment based on sex, sexual orientation, gender identity, or gender expression.
The policy states support for the right of any student to be addressed by a name and pronoun that correspond to the student's gender identity. Additionally, the policy supports the right of any student to use school facilities that correspond with gender identity in which the student identifies.
Please discuss the importance of the adoption of policies in schools that respect student gender identification, including consideration of reasonable and respectful accommodation in regard to facilities.
This is an example of why school choice is so important. With the great variety of people working together in our community, no one-size-fits-all solution is ever going to work. Education is the key to individual success, and the ability to choose the education that best meets your children's needs is the key to education. With a robust school choice system, parents can choose the school that best accommodates their children's needs.
3. Some school boards around the country are facing calls from conservative groups to ban LGBTQIA+-representative books and Pride flags. What is your opinion of such requests and what role do you think parents and school boards play in determining curriculum, library content, and teachers' ability to support LGBTQIA+ youth?
I think such requests are ridiculous. But there is a limited number of books that can be on the school reading list, and everybody has their opinion on what those books should be. This is another example where school choice will enable parents to vote with their feet and force schools to provide book lists that their communities support.
4. How have you advocated for the LGBTQIA+ community and supported inclusion for the LGBTQIA+ community in the past? Please be specific.
As a long-time member of the Libertarian party, I have been active in LGBTQ rights for a long time. I regularly participate with the Libertarian party at Pride festivals, including the Baltimore pride festival at Druid Lake, and advocate for the equal rights of all.
5. It has been well documented that LGBTQIA+ people face health disparities linked to societal stigma, discrimination, and lack of access to quality health care. How have you advocated to reduce LGBTQIA+ health disparities? Explain if you have not and what you intend to do in the future to improve the health of LGBTQIA+ people in Annapolis and/or the State.
In a free market healthcare providers who do not provide quality service to their customers, regardless of gender identification, are going to lose those customers. Our current system, due to overtly protectionist policies such as certificate of need laws and distorted incentives due to tying healthcare to employers, is much less responsive its customers. Getting the government out and getting the decision-making power back to the people is the solution.
6. How do you support improving police transparency and accountability?
The Anne Arundel County Council has supported and funded our new body-worn camera program in the FY2020 Budget and just this Summer passed legislation creating our state-mandated Police Accountability Board. Our PAB legislation included sexual orientation and gender identity in our listing of representative characteristics for appointment considerations.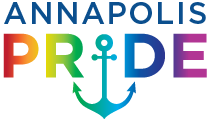 CELEBRATE. ENGAGE. UNITE.