2021 Annapolis Candidate Questionnaire
Annapolis Pride invited all 17 primary election candidates in the upcoming City of Annapolis elections to participate in our first candidate questionnaire to educate voters impartially and on a nonpartisan basis. We encouraged all candidates to participate regardless of party affiliation. Candidate questionnaire responses are distributed for purely informational purposes.
Learn about candidate views on important LGBTQ+ issues related to health disparities, support of inclusive public school policies, youth mental health, as well as  police reform and training. Candidates have shared their past support for LGBTQ+ organizations and specific examples of speaking out publicly and advocating for queer communities. If you have further questions for the candidates in the upcoming City of Annapolis primary election, you can find contact information for all the campaigns on the City of Annapolis' website.
Candidates had until 11:59pm ET on Tuesday, August 31, 2021 to return their responses to Annapolis Pride.  We published the responses on our website by 12 (noon) Wednesday, September 1,  2021. Candidates and campaigns were contacted multiple times by email, phone, and campaign social media pages. Responses received after the deadline will be published at a later date.
The City of Annapolis 2021 Election Information:
Find polling and drop box locations here.
The Primary Election:
Tuesday, September 21, 2021
The General:
Tuesday, November 2, 2021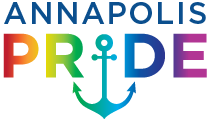 CELEBRATE. ENGAGE. UNITE.